The principals, supervisors and staff of Cornerstone Engineering & Surveying, Inc. (CES) and Cornerstone Construction Concepts, Inc. (CCC) have over 25 years of construction and engineering experience in the Estes Valley. CES and CCC staff have enjoyed working closely together on all the projects. Our diverse backgrounds and experience and sense of "team" have allowed us to work to overcome project complications and potential obstacles to achieve success. Each member of our staff appreciates the integration of our various talents, experience and efforts to ensure a smooth construction process.
______________________________________________________________________________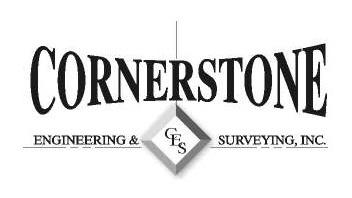 CORNERSTONE ENGINEERING & SURVEYING, INC.

Michael Todd - Principal Contact Us

Engineering Projects




Mr. Todd's expansive background in engineering has allowed him to utilize his expertise in many design/build and construction management projects. He has performed as design engineer and project manager for municipalities, government and private sector clients. These projects have included roadways and trails, storm drainage, water and wastewater treatment and design, water and sewer line design and land development. He performs structural evaluation and design and has provided engineering services for fuel tank removal, environmental site assessments and tunneling and geotechnical evaluations.

Mr. Todd has utilized SWMM and HEC-2 computer programs for the hydraulic analysis in the design of detention ponds and storm drainage facilities. Mr. Todd has also utilized VS2D, U.S.G.S. Method of Characteristics, CSU Finite Difference, EPA Geostatistical and CSU Seawater intrusion computer models for analysis of groundwater and groundwater contamination movement.

Mr. Todd has worked extensively in historical structure assessment, stabilization and rehabilitation which included general contracting and construction management of those projects. He has also successfully prepared and negotiated right-of-way easements for municipalities, government and private clients.
_______________________________________________________________________________

CORNERSTONE CONSTRUCTION CONCEPTS, INC.
Kerry Prochaska - Principal Contact Us

Commercial Projects Residential Projects




Mr. Prochaska's design and design/build/construction management experience is diverse and encompasses many engineering disciplines. He has worked on many types of projects for clients ranging from municipal, state and federal governments to the private sector. Mr. Prochaska has consistently demonstrated the ability to successfully deal with severe construction constraints such as right-of-way, utility interference and neighborhood and environmental concerns through innovative design and construction concepts.

Particular project experience has included design/build of the $30,000,000 Good Samaritan Project in Estes Park, Colorado which developed a 62 acre parcel of land into a Good Samaritan "model" senior living village. Mr. Prochaska also provided historic rehabilitation, preservation and construction services for the William Allen White Cabin and numerous Historic Boulder projects, which received honor awards from Colorado Preservation, Inc.

Mr. Prochaska's role as General Contractor for the $4,000,000 Rocky Mountain Gateway Project included construction of the new National Park Service Fall River Visitor Center. This milestone project was the first private/government project in the United States requiring Congressional approval before commencing. This fast track project was completed in ten months through the Colorado winter.
_______________________________________________________________________________

Jes Reetz - Senior Planner, Project Manager


Mr. Reetz's has performed as Project Manager, Senior Planner and Senior Draftsman on numerous municipal and private projects. These projects include surveying, conceptual design, planning, entitlement, site development/civil design including storm drainage, infrastructure design, grading and preparation of construction plans and construction observation. Mr. Reetz's numerous development projects throughout the Estes Valley has allowed him to establish a good working relationship with the Estes Valley Community Development, Estes Park Public Works Department and local utility companies.